FATz Fatman and the Zombies
Jim's the sort of guy who'd likely die young then be devoured by his domestic short-haired cats. With nothing going for him, a dead-end IT job and a family who mysteriously disappeared, he is barely holding it together. His hopes of a life worth living fizzled around the last time he saw his toes over his huge belly. Now the imminent demise of the world ushers in a feeling of liberation and relief for Jim. Humanity loses all hope for the future and for once. Jim fits right in!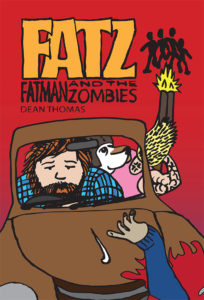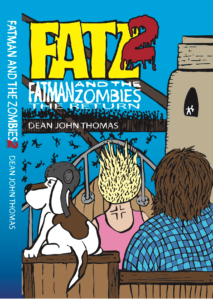 JIM THE WORLD'S FiRST AND LAST ANTI-RUNNING, ANTI-PREPPING SURVIVOR.
After the first gruesome attacks Jim decides he would rather go down in a blaze of glory than scratch around in the dirt struggling to exist. He battles an army of the worst kind, the army of the undead. He is the FatMan and he has found his mojo. Blood and guts flow freely as Jim races the highways in a mighty truck affectionately named Betty, teaming up with an evil beagle with a serious drinking problem and a tattooed girl called Bob. The unlikely trio look for a way out of the nightmare. But will the zombies let them?
MEET THE CAST AND CREW
The Fatman, Bob and of course Doug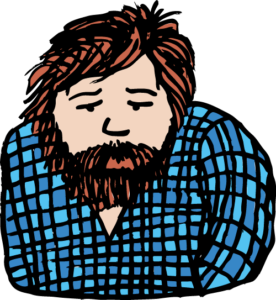 Jim Adams
The Fatman
I have been asked to write a few words about myself. So out of the goodness of my heart I have given you 24. Ok ok Bob I'll be serious for a moment. You know Bob, you know what my biggest problem is? It is I never finish anyth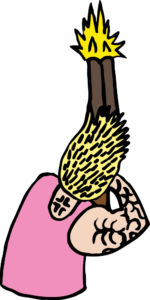 Bob
'The Girl'
My name is Bob. Yes, I know Bob is a boys name! Yes, I am a girl before you ask! I swear Doug if you don't stop sniffing me I am going to kill you! Jim you really are an idiot. That's it Doug I am going to kick you so hard! Jim if you don't shut up, please please just stop singing that stupid song... it isn't even a song, it is just words you are making up.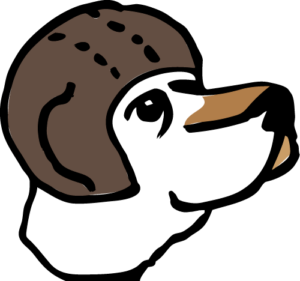 Douglas
'Doug the Butt Sniffer'
This is Doug, hear him roar! He thinks he is the ruler of the universe! He thinks he is a lean, mean, butt sniffing machine! He rolls with Bob and Jim. He also thinks Bob is his body guard, and Jim is his own personal servant, chef, waiter, chauffeur and pillow fluffer all rolled into one.
Loved this book. I've read tons of Zombie books, most of them I really loved. This one is one of my favorites. It has humor and is really more "real" then a lot of the others. Jim and all his random thoughts, movie and tv show references and overall personality make him so REAL. No superhuman ex soldier that saves all his family, just a normal guy and his trusty if not stinky Beagle, Doug. This book was hilarious and made be laugh out loud, literally. The fatman rules!
~Stacey Bryant
Just read the fatman and the zombies book... Not sure how I even ended up with the book..... Ive only read probably 4 books in 29 years....... This book is perfect in everyway!!!!
~Ronnie Bee