FROM AUSTRALIA FOR AUSTRALIA
If you live in Australia and you purchase your book through 'paypal' you will save money on postage and receive a free gift. I'm not saying what it is, but it could be a magical lock of the fatman's beard? It could be an invite to a curry? Whatever it is, it will be sent with love... doesn't that make you feel special!
ALL THE REST
Having to live outside of Australia is almost unbearable. For one you miss out on a special gift from the Fatman when you purchase FATz! But… on the plus side you get fast delivery and choice of places to purchase FATz.
KINDLE
Regardless of where you live Kindle is available to all. It is also very cheap. But if you want to really get a deal purchase the print version from Amazon and you can get the kindle version for free!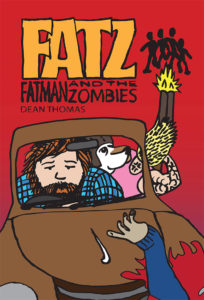 Lyn Caverhill
2018-10-08T21:52:17+0000
We gave it as a prize to a volunteer couple in our Care Outreach mission!